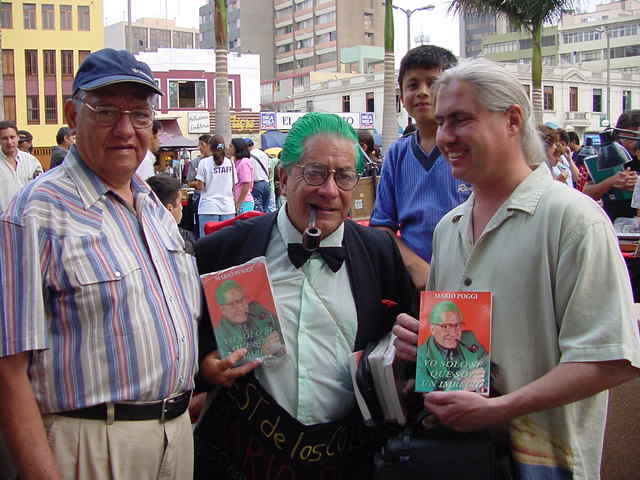 above photo: The man with the green hair loves to eat other peoples shoes. Sometimes he is known to put shoes in his pipe and smoke them too. He is also a prime suspect.
below photo: The man on the right, Tio Humberto, when asked by the police if he had any knowledge of the missing SHOES, denied everything. He remains a prime suspect none the less.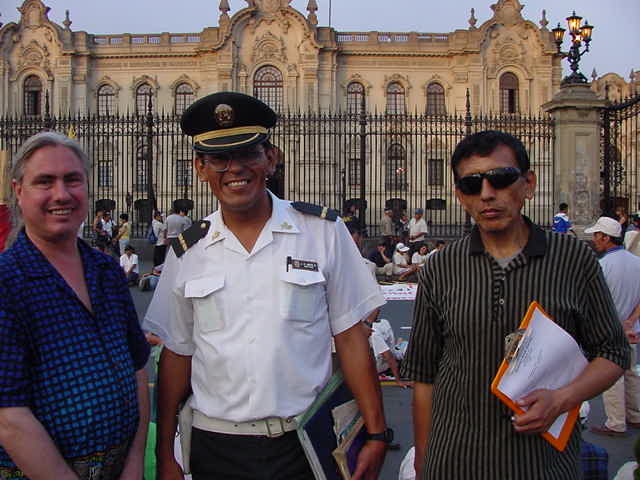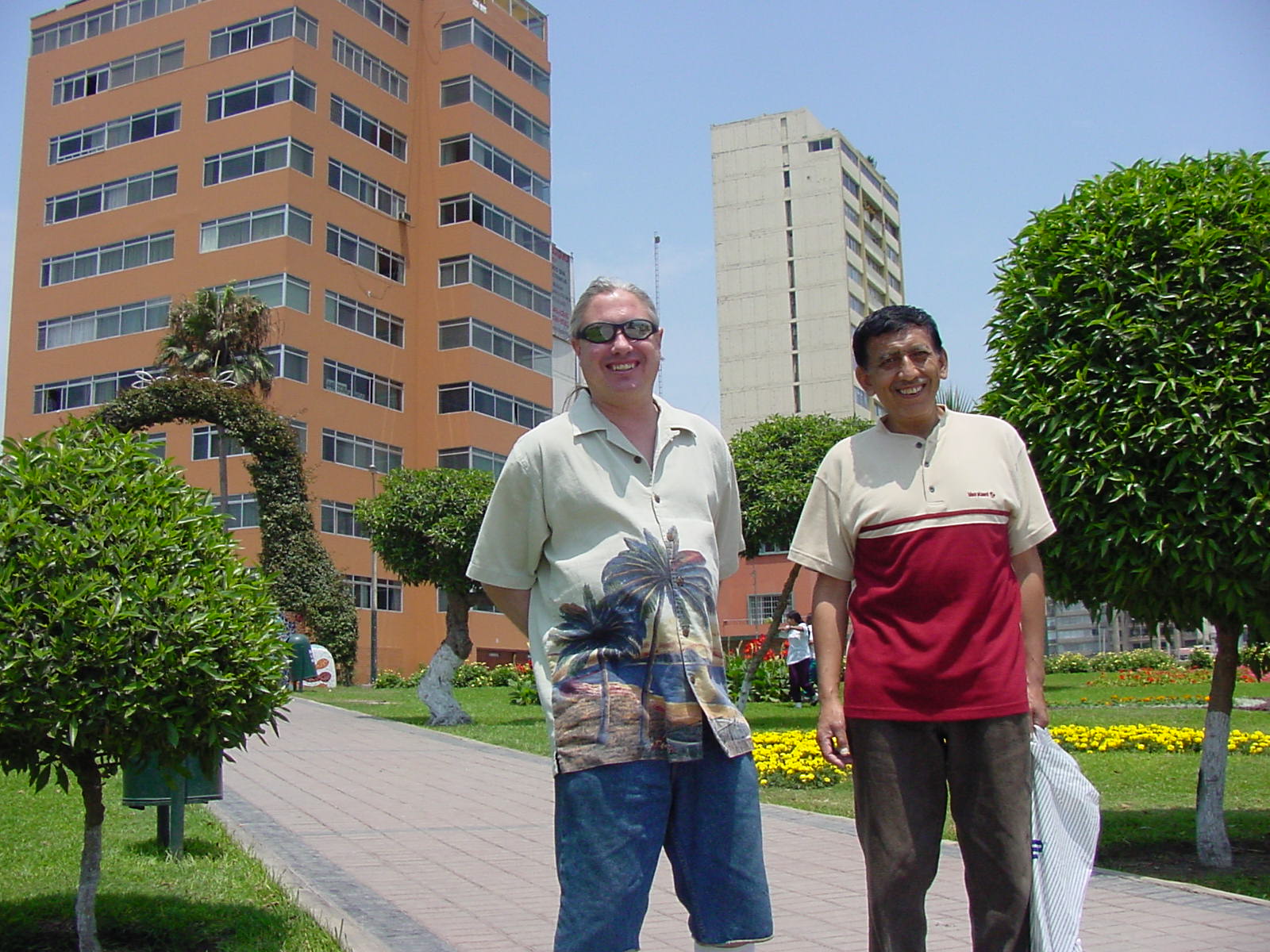 above photo: Suspected suspect, Tio Humberto (right), chats with victim Vytis.