Some days it does not pay to get out of bed. It was just that sort of morning when Vytis awoke from a dreamless sleep, went to the bathroom, took a piss, brushed his teeth, took a shower, got dressed, went to the beach and LOST HIS SHOES!!!! We all know how tragic this can be. Most of us have experienced the trauma of losing ones shoes. We come to think of our shoes as friends, best friends, and even family. Even the friends of Vytis were friends with his shoes as well. We all miss them. We are searching the world for the Lost Shoes of Vytis. A reward is offered to anyone, anywhere, that might have information leading to the recovery of the Lost Shoes of Vytis.
Below you will find 3 photos of the "LOST SHOES of VYTIS".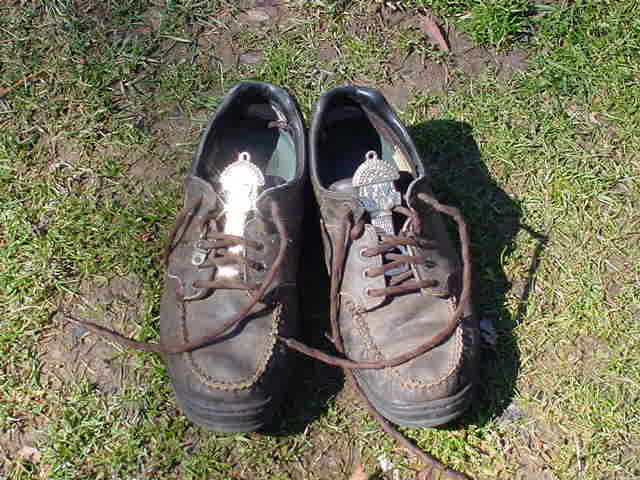 above and below: The LOST SHOES OF VYTIS
the LOST SHOES OF VYTIS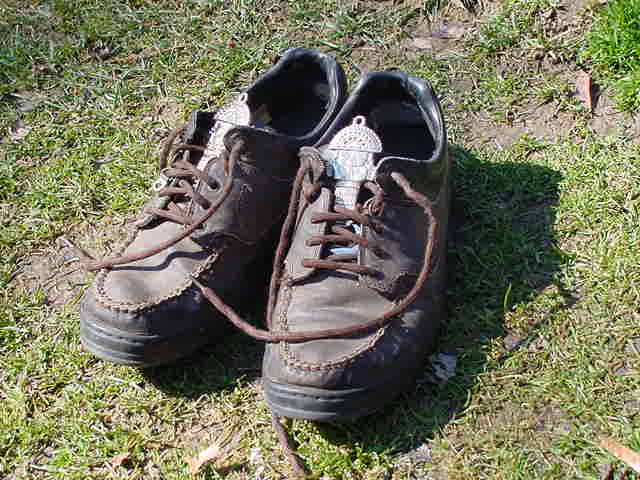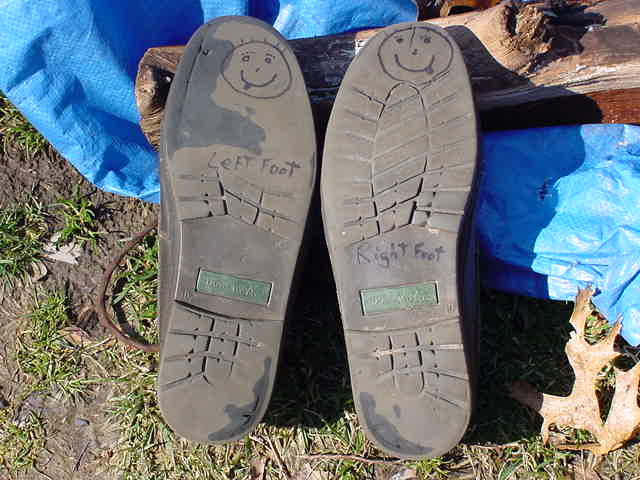 above: Bottom view of the LOST SHOES OF VYTIS.